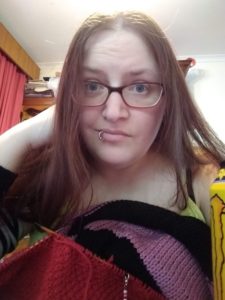 I have stuck true to my remit today, and done nothing of import. Having said that, I *will* have to fold some laundry, but that should be fine. After all, that's a little bit of work compared to quality gaming and knitting.
But yes, knitting! I haven't done a lot of it this past couple of weeks. I've been focused on getting the new jewellery into my Etsy shop, preparing for the Failure Fair, and then just sort of slowly getting things off of my desk. I'm sure some of it will migrate back up because I still want to make the things, but not today. I need a low key day in the worst way, especially since cold and fatigue from last weekend (!!!) catching up with me.
Anyways. Back to all of that.
<3